Finally some justice! I was reading Bloom's wikia page on the winx wikia and in 3D magical adventure and it used to say Bloom and Sky got married (they didn't someone was just reeeeally stupid) well know it dose'nt aand luckily they had to break off the engagment! YAY! So there's another hole poked on Bly and a step up for Blogron!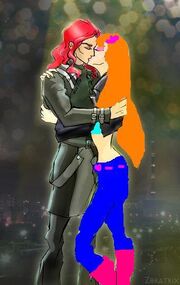 Ad blocker interference detected!
Wikia is a free-to-use site that makes money from advertising. We have a modified experience for viewers using ad blockers

Wikia is not accessible if you've made further modifications. Remove the custom ad blocker rule(s) and the page will load as expected.